Matching Family Socks
Do you feel like there's not enough time for your family to do things together? Wearing matching family socks only takes a few seconds, and you will feel connected to each other all day long. Make your family a close-knit family.
Socks for the Whole Family
We create affordable designer family socks with fun, matching, and creative patterns that the whole family can enjoy. That's why you'll find men's socks, women's socks, and kids' socks. Matching is for everyone! Get a family sock set and start making memories. Everyone wears a smile when they wear matching socks from Goldie Socks.
Shop Matching Socks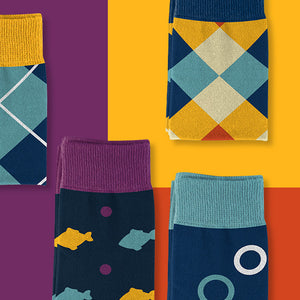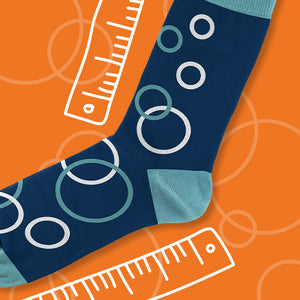 Sock Size Guide
Like to pick things like noses, wedgies, and toe jam? Use this handy guide to pick the sock size that's right for you and the rest of your bunch.
Pick Your Size
Sock Talk
Check out our thread! Our blog is full of goodies like how-to's, fun tips, and whacky sock stories. Learn all sorts of random things.
Read the Blog